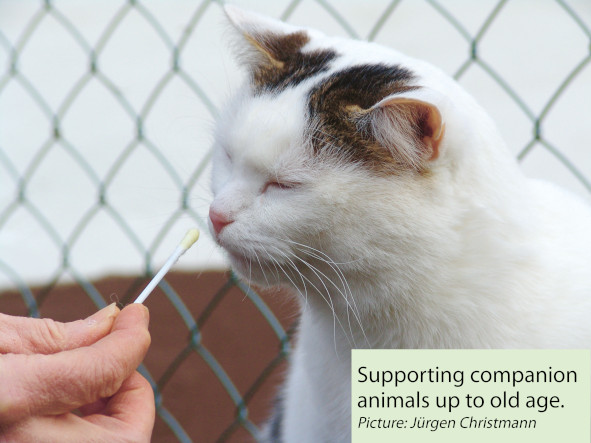 Get in touch
Cäcilia Brendieck-Worm DE; Fachgruppe Phytotherapie der Gesellschaft für Ganzheitliche Tiermedizin e.V. (FG-Phyto der GGTM)
Nitya Ghotge IN; Anthra
Maria Groot NL; NVF and RIKILT Wageningen UR
Marta Mendel PO; Faculty of Veterinary Medicine, Warsaw University of Live Sciences
Sabine Vollstedt DE; AK-Phyto der GGTM
Michael Walkenhorst CH; Schweizerische Medizinische Gesellschaft für Phytotherapie (SMGP) and Research Institute of Organic Agriculture (FiBL)
Introduction
GA-networking group on Medicinal Plants and Natural Products in Animal Healthcare and Veterinary Medicine

We are a worldwide group of scientists interested in the use of medicinal plants and natural products in animal healthcare and veterinary medicine.
We represent diverse professions, such as veterinarians, pharmacists, agronomists, biologists etc., and we have diverse backgrounds, like research, practice or industry. By now we have members from five continents.
To whom we address
academics, practitioners, and industrial scientists interested in
veterinary phytopharmacology
ethnoveterinary medicine
animal self-medication and zoopharmacognosy
therapeutic or preventive clinical applications in animals, or in vitro or ex vivo studies focussing on animal healthcare or animal diseases regarding natural products, medicinal plants, herbal materials and plant derived feed additives.
Our Vision / Goal
Challenges & Activities
Our Approach
History